Hardbody
Don't let anything hold you back, you are ready for this!
Our 6 week hardbody program is designed to make lean and strong muscles.
With small group training sessions 3 times a week + 5 camp classes on top of that, the combination is perfect for taking your body to the next level.

Monday = Chest and triceps
Wednesday = Legs
Friday= Back and biceps

Small Group training is 30 minutes long and camp classes are 40 minutes long. *lifting only is an option

Come ready to push outside of your comfort zone and accept "failure". Call us for more info!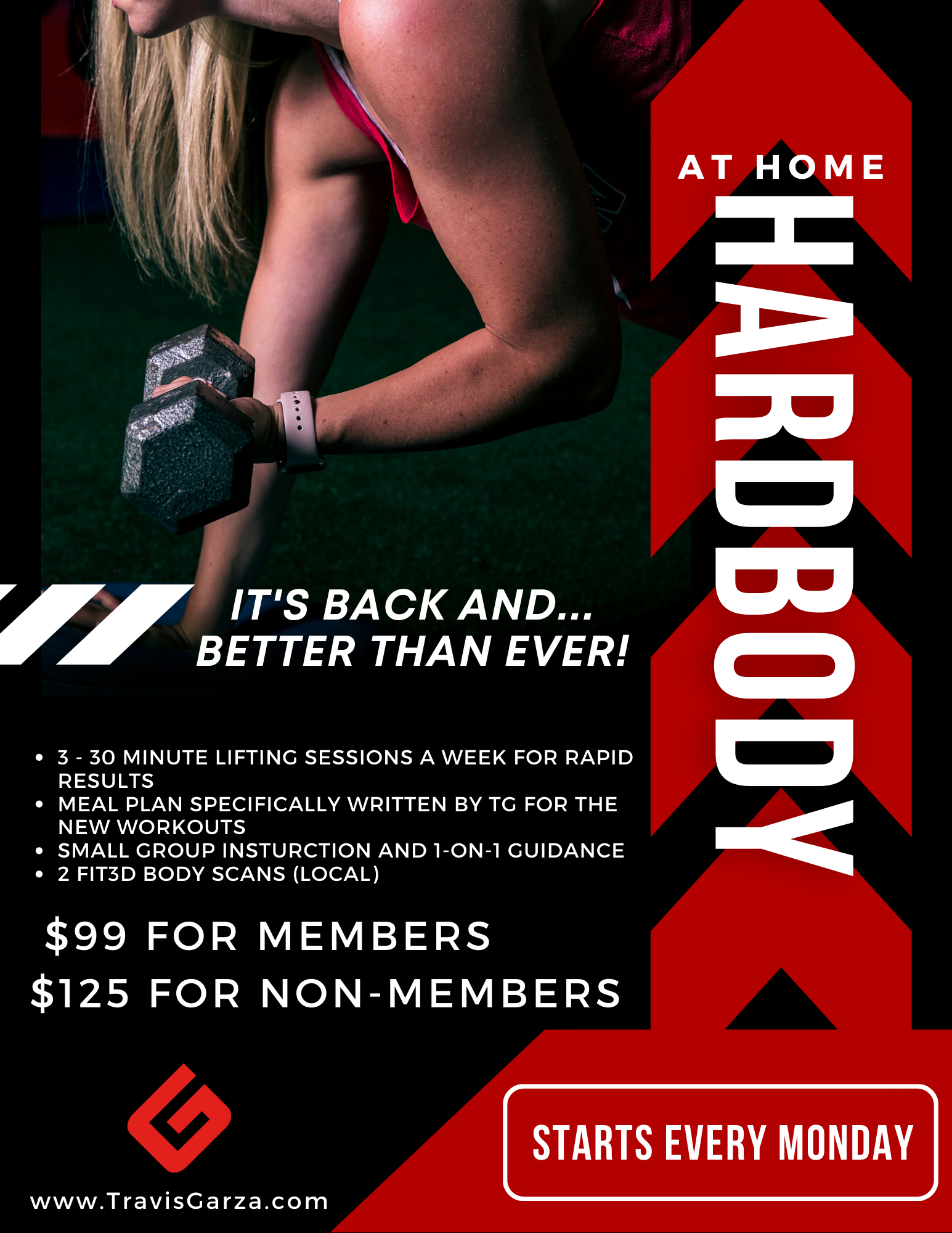 ALL I ASK MY CLIENTS TO DO IS SHOW UP AND FOLLOW MY INSTRUCTIONS.
Forty Minutes and Five Pounds
Give Us 40 Minutes
It doesn't matter if you are in great shape or greatly wanting to get in shape, give us 40 minutes and we'll take you through the best workout you've ever experienced.  
Safe for everyone, joint friendly, go at your own pace...pulse pounding, sculpting, toning...your metabolism will shift into overdrive and you'll feel great.
All it takes is 40 minutes, a set of 5 pound dumbbells and you'll be on your way to your fitness goals!