Non-members only!
7lb Weight Loss Challenge
NOT A CURRENT MEMBER? CHALLENGE YOURSELF! TRY US OUT!
Experience all the perks of a Blue Mat Member and more. 
Proven Meal Plan
3 Weeks of UNLIMITED 40 Minute Workouts (OK Camps & Live Stream)
Every Workout is Different
All Fitness Levels

Coaching and Tracking with our Garza's App
Access to 20+ Recorded Workouts
Online Community
Roll into membership and receive a free 30 minute coaching/mindset call ($100 value)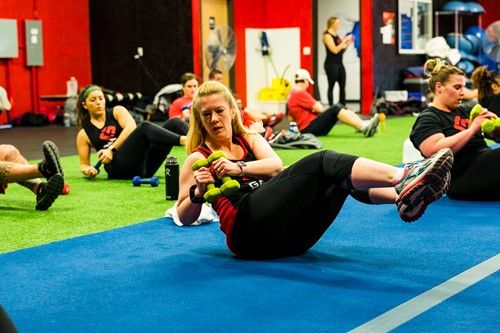 If you no longer want to continue with us after your 3 week 7LB Weight Loss Challenge, click here.
ALL I ASK MY CLIENTS TO DO IS SHOW UP AND FOLLOW MY INSTRUCTIONS.
Forty Minutes and Five Pounds
Give Us 40 Minutes
It doesn't matter if you are in great shape or greatly wanting to get in shape, give us 40 minutes and we'll take you through the best workout you've ever experienced.  
Safe for everyone, joint friendly, go at your own pace...pulse pounding, sculpting, toning...your metabolism will shift into overdrive and you'll feel great.
All it takes is 40 minutes, a set of 5 pound dumbbells and you'll be on your way to your fitness goals!