This live event (Oct 15) will give you...
The strategies you need for weight loss and keeping the weight off.
The team you need to help you implement the action steps to get you there.
The community and support you crave.
The Treasury, Oklahoma City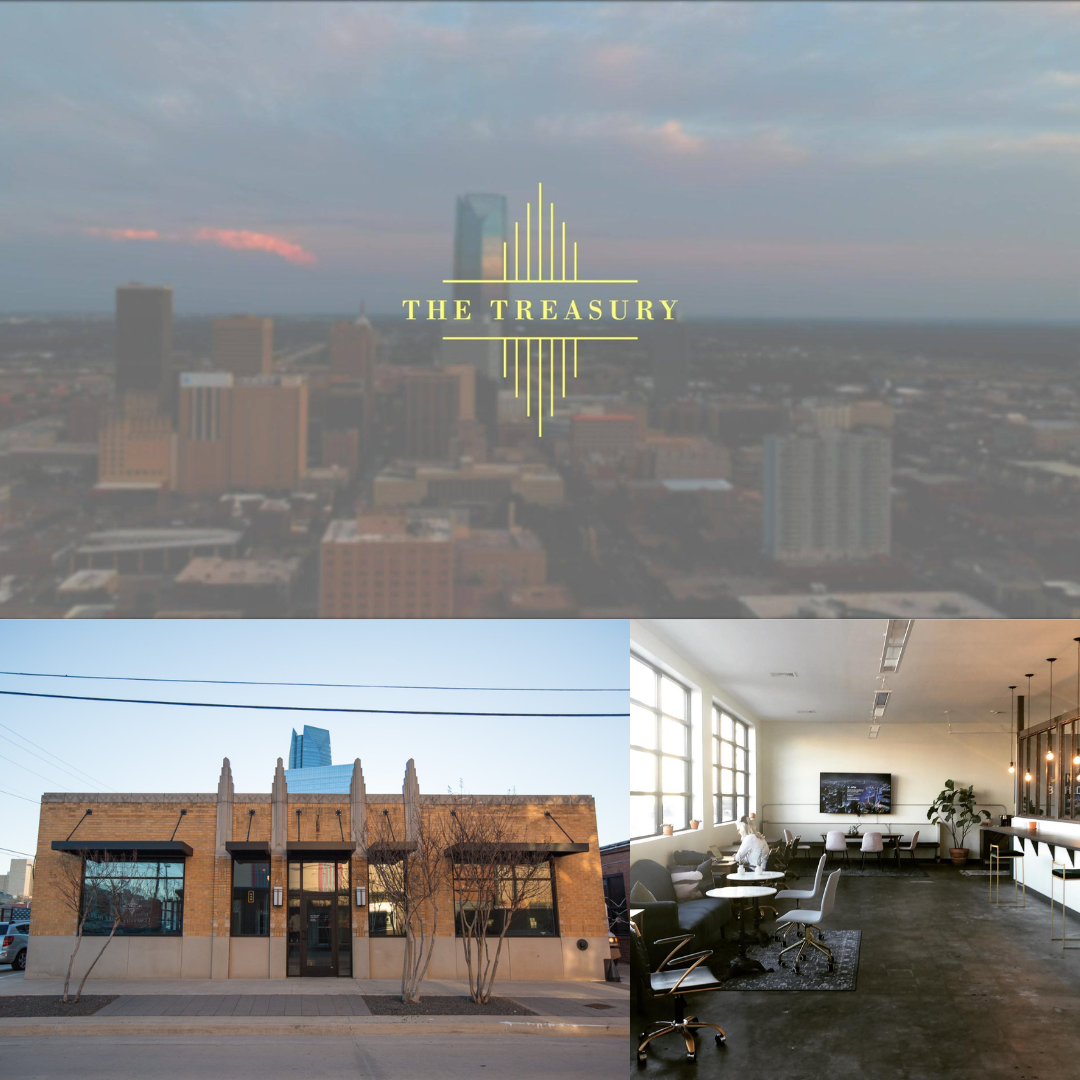 10 N Lee Ave. Oklahoma City, OK 73103
"It doesn't matter how great the eating and workout plans are...
Until you do the mental work needed to truly believe you DESERVE to lose weight and KEEP IT OFF, chances are high, things will never change." -Travis Garza
I'll be honest, I've never been overweight...
BUT I've never liked how the "fitness industry" approaches women who struggle with their weight.
Because it "should" be eat this, workouts, lose weight - simple right? Simple... but not as easy as it sounds.
But I saw, so many times, the overweight or the "non-fit" people in the gym ignored by trainers (coaches) or put on programs that were destined to fail.
I found that women who struggle to lose weight and keep it off get caught up in an all or nothing mentality and end up getting in their own way... and that what creates the BIGGEST issue when it comes to losing weight.
BUT when you know EXACTLY what to do to:
find out what works specifically for YOU and your lifestyle
lose as much weight as possible and have the confidence you will never see those lbs again
finally make peace with your struggle, accept the steps you have put in place to keep it under control
have a healthy relationship with food
had more time to focus on self-love and self-care
And have the right team looking over your shoulder to make sure you continue to make yourself a priority, and the mindset, beliefs, and community to support you... it becomes much easier
At Worthy of Weight Loss Live
It's not just about learning new, flashy stuff. It's about implementing the systems, structure, and mindset to live life happy, healthy, and fulfilled.
The 7 simple perspective shifts – to get you sustainable fat loss.
The key to long term weight loss – and living a happier, healthier life, without eating "diet" food.
How to rebuild your relationship with food – by creating a selfcare/selflove routine . (and ENJOY the process)
The single biggest mistake – that prevents people who struggle with their weight and keeping the weight off for life.
… and do it all without starving yourself, restricting food groups, or eating foods you don't like.
Saturday, October 15th 
Check-in: 8am  Event: 9am to 5pm
Training Session - We will Dig into the deserving perspective training that will completely change who you are and how you approach weight loss. We will also teach you how to learn to love yourself and the process even when "real life" occurs.
Transformative Group Experience - Just trust me... You are not going to want to miss a moment of this one. You won't be the same person after we get done with you :)
VIP Round Table - EXCLUSIVE invite to our 1 hour (5-6pm) coaches round table. 1-on-1 coaching, detailed explanations, and Q & A.
THIS WORKSHOP IS
FOR YOU...
If you are a woman and searching for THE STRATEGIES, THE SUPPORT, THE TACTICS, and THE COMMUNITY for SUSTAINABLE WEIGHT LOSS.

First 50 General Admission Seats $97
General Admission Seats Regular Price $117
>>25 VIP SEATS AVALIABLE $127<<
Reserved front row seating
Invite to our VIP coaches round table
1-on-1 coaching & detailed explanation Q&A with Travis and team
EXCLUSIVE DISCOUNTS announced at the round table!!
Frequently Asked
QUESTIONS
Can I come if... I am a past client, present client, or never been a client?
YES! Surrounding yourself with successful women who are past clients, present clients, or never been a client.
You will have the opportunity to learn from the will fast track your growth and success in your business.
Plus we provide customized support and coaching for exactly where your business is at during the event.
Will there be a virtual option?
There will not be a virtual option to attend. Much of what we do leverages the flexibility and freedom of virtual interactions, but this event focus on being in person.
Nothing will ever beat the energy, transformation and connection you will get from this in person event and you will not want to miss it.
Where should I stay if traveling?
There are a wide variety of hotels near the venue. Here is a list of hotels within walking distance:
Wyndham Grand Okla. City Downtown
10 N Broadway Ave, Oklahoma City, OK 73102 (405) 228-8000
21c Museum Hotel Oklahoma City
900 W Main St, Oklahoma City, OK 73106
(405) 982-6900
Sheraton Oklahoma City Downtown
1 N Broadway Ave, Oklahoma City, OK 73102 (405) 235-2780
What can I expect?
The event will be a VERY immersive experience to make sure that you get the most out of the event. There will be lots of new trainings, speakers, deep transformational experiences and lots of opportunities to connect with others & our coaches.
So come prepared with water, snacks, a notebook/laptop/iPad for notes.
We will break for lunch. We will provide a list of restaurants near by or you can pack a lunch.
What is the event attire?
The event attire is (very) casual. We want to make sure everyone is as comfortable as possible for transformational experiences, fun activities, and great connections.
Gym clothes, jeans, or whatever you are MOST comfortable in.
If you have any questions please reach out:
Email: amanda@travisgarza.com
405.820.3813
As the event approaches, we will provide more details, information, and a details itinerary!
ALL I ASK MY CLIENTS TO DO IS SHOW UP AND FOLLOW MY INSTRUCTIONS.
Forty Minutes and Five Pounds
Give Us 40 Minutes
It doesn't matter if you are in great shape or greatly wanting to get in shape, give us 40 minutes and we'll take you through the best workout you've ever experienced.  
Safe for everyone, joint friendly, go at your own pace...pulse pounding, sculpting, toning...your metabolism will shift into overdrive and you'll feel great.
All it takes is 40 minutes, a set of 5 pound dumbbells and you'll be on your way to your fitness goals!